Hosted by Ryan Slabaugh & Ben Trollinger / Sponsored by BCS America
Good day and welcome to Tractor Time podcast, brought to you by Acres U.S.A., the Voice of Eco-Agriculture. I'm your host, Ryan Slabaugh, and as always, I want to say thank you to our sponsors, BCS America. Today's theme is all about happy pigs, and profitable pig operations, and an interesting breed called Guinea Hogs.
First, I've got someone to introduce to everyone this episode. It will be the new host of Tractor Time, which I'm proud to say is Ben Trollinger, the new editor at Acres USA. I'm not going too far, but will stay involved helping Ben produce and grow the podcast, while I get to go focus on getting a few new exciting projects up and running.
Ben will join before he interviews Cathy Payne, our guest on this episode. Cathy is the author of Saving the Guinea Hogs, a new book that is on sale in the Acres U.S.A. bookstore.
First, I recently took a trip to Rodale Institute in Pennsylvania, and got a chance to tour their hog operation. To make sure this episode is all pig-themed, I thought I'd share some audio I got from touring their operation.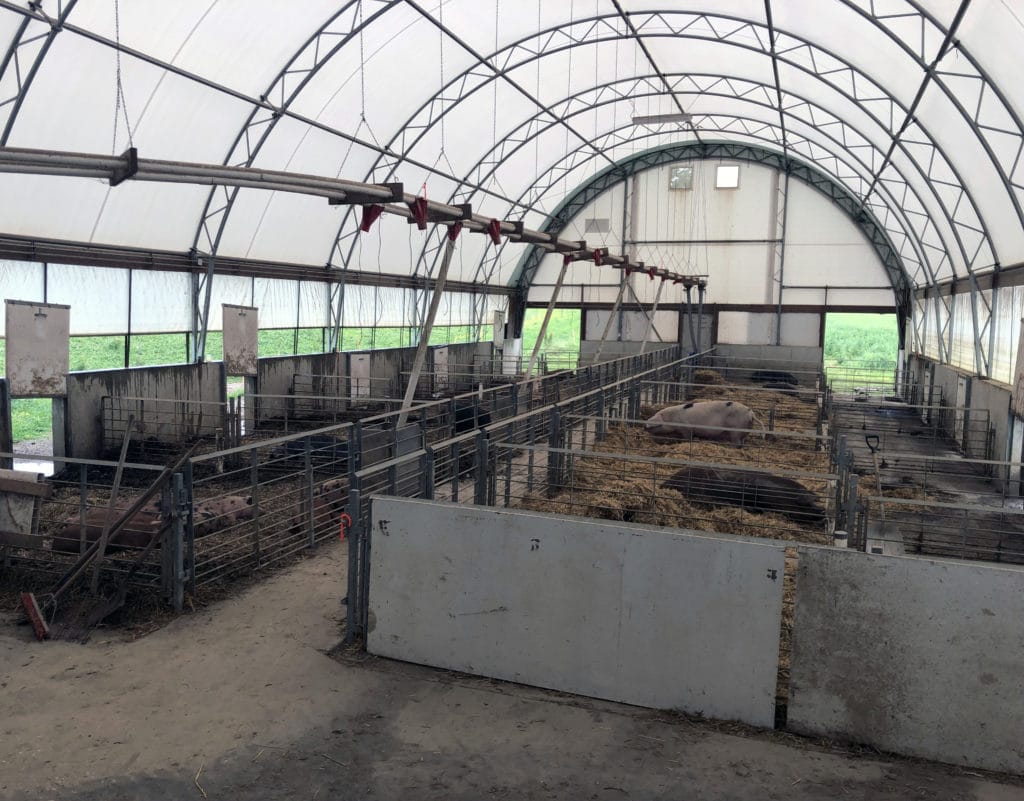 Thanks again to our listeners and our sponsor, BCS America. You can find this podcast at ecofarmingdaily.com, acresusa.com, or anywhere podcasts can be played. Thanks, and have a great week.
If you want, shoot a note to Ben at btrollinger@acresusa.com. He'd love to hear from you.
Subscribe to our channel on YouTube, iTunes or anywhere podcasts are available. Also, find us on www.acresusa.com, www.ecofarmingdaily.com, and don't forget to subscribe to our monthly magazine. Thanks for listening, and have a great week ahead.

SUPPORT ECO-AGRICULTURE INFORMATION FOR THE WORLD
---
The freedom to pass information between generations, communities and neighbors is one of the foundations of regenerative agriculture. This is why the educational leaders at Acres U.S.A., founded in 1971, created EcoFarmingDaily.com: a free tool for farmers, ranchers and growers to learn specific tactics related to their trade.
Make a Donation