Welcome to the first episode of the FarmTogether Investing podcast. This podcast series is brought to you by a partnership between FarmTogether, a unique investment company focused on sustainability, and Acres U.S.A., the Voice of Eco-Agriculture.
The goal of this series is to help you understand how farmland can be an investment tool, and how it can help support sustainability and the regenerative farming movement.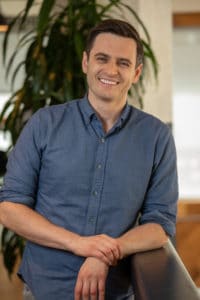 In this episode, Acres U.S.A. General Manager Ryan Slabaugh interviews FarmTogether CEO and founder Artem Milinchuk about new ways to invest in farmland. They promote themselves as working "to ensure peace and plenty by investing in the sustainable agricultural revolution."
Listen to learn how farmland can add to your investment portfolio, how you can invest without breaking the bank, and what this looks like in the future.
Next, check out Episode 2 of the FarmTogether Investing podcast, which will focus on the connection between agriculture technology and the future of investing in farmland.
Then, make sure you don't miss Episode 3 of the FarmTogether Investing podcast, which will feature a discussion on the current state of farmland and what is threatening it, how these types of investments can help drive sustainability, and what is the value of investing, with real-world examples.
Want to get notified of upcoming podcast episodes from this series or other podcast series by Acres U.S.A.? Sign up for the News & Announcements email newsletter here!