By Ryan Slabaugh
BELMOPAN, Belize — Belize Ag Report Publisher Beth Roberson sat in the second row, eagerly awaiting the arrival of Belizean Senator Godwin Hulse. The country's minister of everything from agriculture to environment to immigration was held up in traffic, but would be arriving soon.
The crowd was patiently waiting. It's summer in Belize, the temperatures are in the 80s, and around us a city surrounded by hundreds of miles of jungle. Roberson, also a farmer, had attended the Acres U.S.A. Eco-Ag Conference & Trade Show last year, and with the help of Belize officials and Regeneration International, returned to her country inspired to start a movement.
Now, less than a year later, she was watching the first day of the inaugural Tropical Agriculture Conference in the nation's capital. Moments earlier, speakers like André Leu, Reginaldo Haslett-Marroquin and Alvaro Zapada Cadavid had introduced the audience to silvopasture and pastured poultry techniques.
Soon enough, the awaited delegation rolled in. Senator Hulse exited his SUV, walked on stage and gave the country a 16-minute speech acknowledging the opportunity in Belize to build a world-best agriculture system, but do it better than the industrialized countries.
"Humanity has to come first and replace profits as the first priority for success," Hulse said. "That's the opportunity, and the end result is preserving healthy lives."
Not surprisingly, that statement triggered a round of cheers from the crowd.
He's not wrong. The opportunity in Belize is fairly rare in a world where so much land has already been developed. As Marroquin, a native Guatemalan who now runs the Main Street Project in Minnesota, put it, "Seventy percent of your landscape is still its original forest. Guatemala has 2 percent of its original forest. So much of your soil is untouched."
Yet, the opportunity is more a series of questions at this point. Can Belize transform to become a major exporter of agricultural goods and feed its people? Can Belize use regenerative agriculture techniques to avoid mass deforestation that plagues other countries, converting their jungles to pasture? Can Belize organize to make sustainable agriculture more than just a novelty? Can Belize avoid turning all of its economy over to service and tourism?
Leu, former president of IFOAM and now international director for Regeneration International, said "No" is not a proper answer to those questions.
"We're looking at 1 billion climate change refugees by 2020," said Leu. "We are leaving a dreadful legacy for our grandchildren. We have to reverse that legacy. And we have numerous ways we can do that."
Belize, specifically, would lose up to 50 percent of its land in the next 100 years if scientists' predictions are accurate about sea levels rising, Leu said.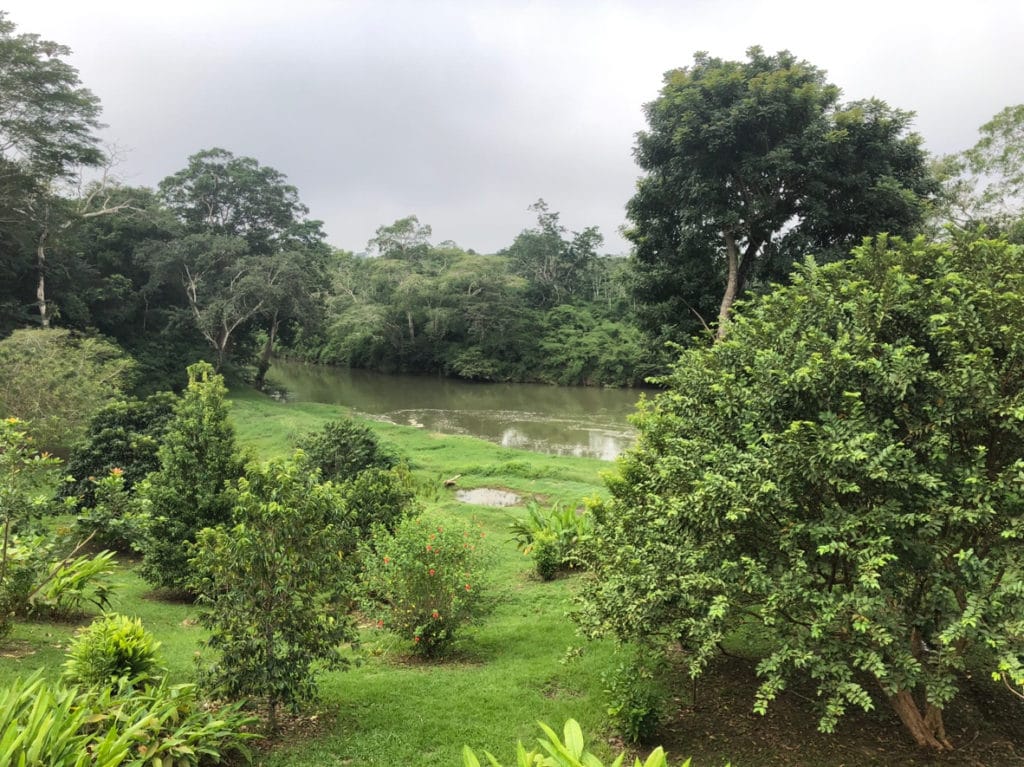 So, the opportunity is urgent, but it also needs focus. It's pretty clear that Belizean farmers can grow almost anything. Conference attendees spoke of growing melons, fruits, vegetables, and local-specific crops like inga trees and chaya plants. Roadside stands are filled with mangos, watermelons and jackfruit. Hemp is also becoming a major interest in the country, despite the high humidity that often keeps farmers at similar latitudes around the world from growing dense crops (like corn).
In the end, Hulse's message was of smart farming and good ecology.
"There's a myriad of issues affecting how we make our food," said Hulse. "Saving seeds. Climate change. Soil degradation. Marketing and selling our goods. We support anything that is going to help us sustain and grow agriculture, which is why we are happy to have you here this week."
The event continues Wednesday and Thursday (Nov. 14-15, 2018). Read highlights from Day 2 here. Learn about Day 3 here, including an on-site Tractor Time podcast episode.
Ryan Slabaugh is the General Manager and Publisher of Acres U.S.A. He's on assignment all week in Belmopan, Belize.