By Ben Trollinger
Acres U.S.A. magazine editor
Start small, have the end product in mind, make sure you get the right seeds, focus on soil health above all else and don't expect to get rich quick — those were just a few of the takeaways during the Acres U.S.A. Hemp Farm Accelerator webinar on Tuesday, May 19.
Panelists for the free event included:
• Author and hemp entrepreneur Doug Fine, who grows hemp on 14 acres in New Mexico and Vermont and is the author of American Hemp Farmer;
• Medical cannabis pioneer Edgar Winters, who grows hemp on 22 acres in Oregon for research and development purposes, in addition to consulting with hemp farmers across multiple states;
• Sarah Cotterill and Jamie Perkins, owners of Lineage Hemp Group in Indiana, where they grow 1,200 acres of hemp, sell a line of full-spectrum CBD products and help farmers looking to transition from commodity crops like corn and soy;
• and Noel Garcia with TPS Lab in Edinburg, Texas, which focuses on developing crop- and place-specific growing strategies supported by data from soil testing and sap analysis.
In his presentation, Winters, who collaborates with Cornell University and other research institutions, talked about the importance of further developing and strengthening the genetics of the plant. Ideally, he said growers should want a seed that has been developed and stabilized over 10 generations. That means the plant is much more likely to express desired characteristics consistently over time.
For hemp farmers, one of the biggest concerns over seed genetics is growing a "hot" crop, which means the flower exceeds the federal limit on THC, the psychoactive component of the cannabis plant. A hemp crop over that limit could mean financial disaster for the farmer — hence the need for reliable genetics.
However, Winters said a seed certification process in the U.S. is about 2-5 years away. In the meantime, he advises growers to do their research and check with the department of agriculture in their state to see which seed providers are reputable.
Advice for Hemp Farmers
Genetic consistency aside, Fine said in his presentation that THC burden should not be placed on farmers. He believes that the federal THC limit on hemp should be increased to 1%, instead of 0.3%, where it's currently set. However, most of Fine's presentation focused on the branding and marketing potential for "top-shelf," artisanal hemp.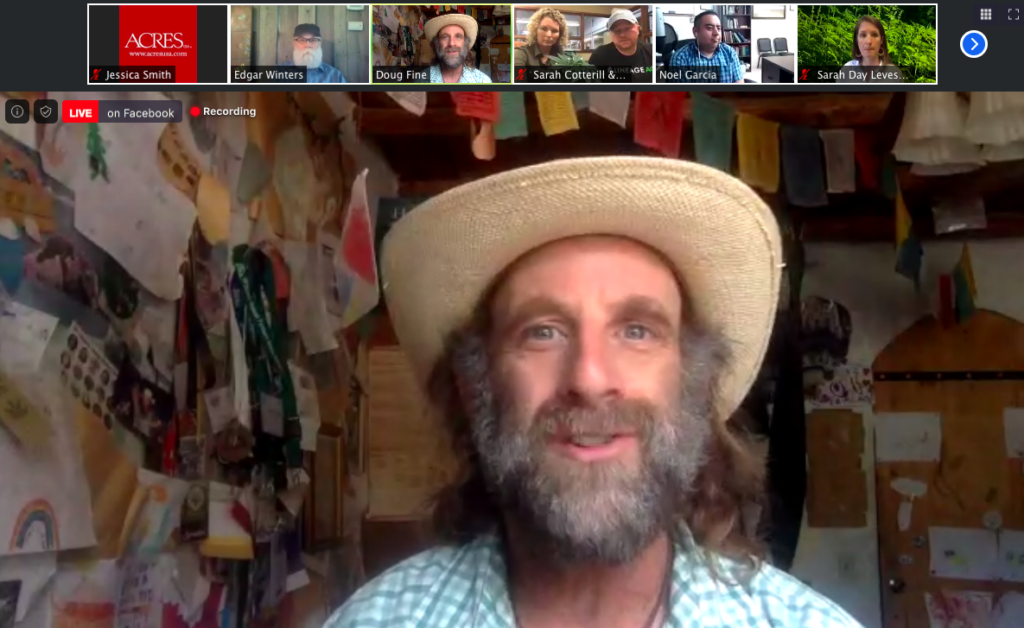 He believes that hemp farmers must also act as entrepreneurs who use a "value-added" model. For him, that means growing the hemp organically and regeneratively, processing it with care and then marketing a high-end product that touts its health-giving properties. He said it's about emphasizing the terroir of the product, that sense of place that sets wines and other food products apart. Think Parmigiano-Reggiano or Champagne. That approach could mean farmers don't just get pennies on the dollar for their work.
Start with the End in Mind
In that same vein, Cotterill and Perkins presented a model of vertical integration. At their Indiana-based operation, they control the process from seed to sale. They follow what they call a "farmer-first, placed-based approach." And although they are bullish on the long-term prospects for hemp, Cotterill and Perkins urge those looking to break into the market to exercise caution. Start small, they said.
"No one should jump in and do 100 acres," Perkins said.
They said farmers should first start with the end in mind: Consider what application you want to grow for — fiber, flower or seed. Flower, for example, is a manual process that requires ready access to labor, Perkins said.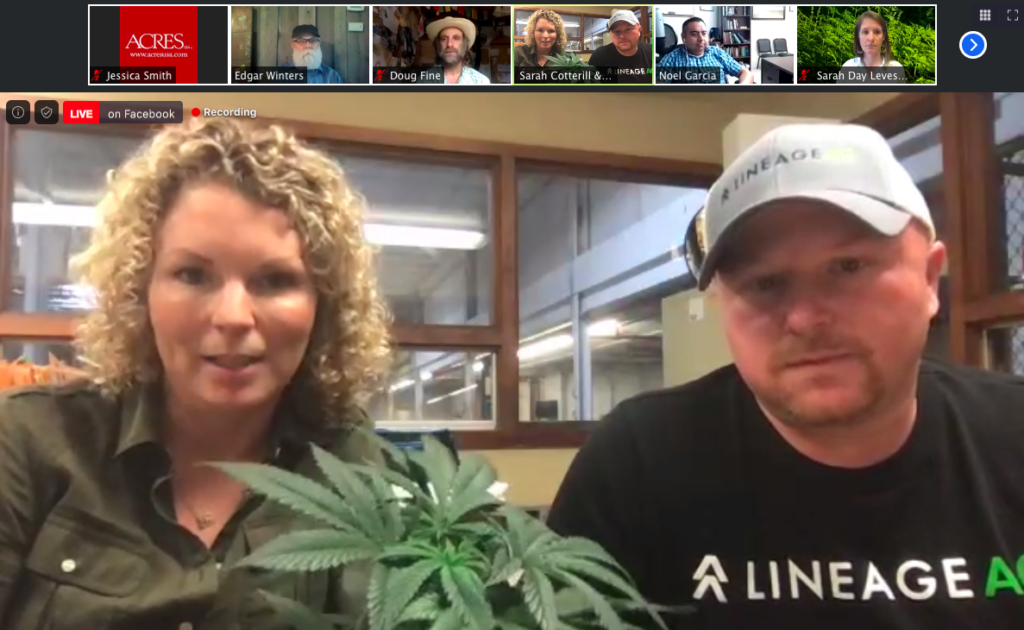 "Find your why," Cotterill said. "Figure out where you want to be and be adaptable and open to the ways you get there."
Fine explained that each hemp application has its own particular space requirements. For flower, a half-acre could make for a financially viable crop. Five to ten acres might be needed for a seed-focused operation, and far more space than that would be needed to grow hemp for its fiber.
The Hemp and Soil Connection
Additionally, panelists talked about the how-to of growing hemp, emphasizing a soil-first approach that moves farmers away from industrial inputs. Winters and Fine talked about the need for cover-cropping with plants like rye, alfalfa and clover to create a "green manure" effect. Panelists also suggested using compost teas that feed healthy microbial and fungal life in the soil.
"We are all soil farmers now," Fine said.
During his presentation, Garcia said that soil testing is a crucial component in ensuring a healthy, high-quality crop that resists pest pressure. And because hemp is a bio-accumulator that absorbs toxic heavy metals from contaminated soil, such a test could also save a farmer from financial ruin. Additionally, he said that sap analysis should be part of a hemp farmer's toolkit. He likened the analysis to a blood test that reveals the plant's nutritional deficiencies in advance of any visible signals of distress. He called that the plant's "hidden hunger."
Hope for Hemp
Hemp has fast become a multi-billion dollar market in the U.S., but Tuesday's panelists encouraged hemp hopefuls to act carefully and deliberately. Hemp is an emerging market, which means it is unpredictable — be willing to pivot and adapt.
(See also: 4 Pitfalls to Avoid When Growing Hemp)
Advancing Industrial Hemp event
Tuesday's webinar was a foretaste of the Acres U.S.A. Advancing Industrial Hemp event scheduled for October 5-6 in Greeley, Colorado. That event was originally set for May 19, but was postponed due to the COVID-19 pandemic. Speakers at the October event include Doug Fine, Noel Garcia, Sarah Cotterill and Jamie Perkins.
Watch the Webinar
The live event is over but you can still watch the webinar! Watch the Hemp Farm Accelerator webinar here.