Sponsored By: Florida Agritourism Association
Farms, ranches, and vineyards everywhere are opening their gates, barn doors and fences, issuing a heartfelt invitation to sample the abundant bounty and natural beauty found in the state's growing adventure – Agritourism.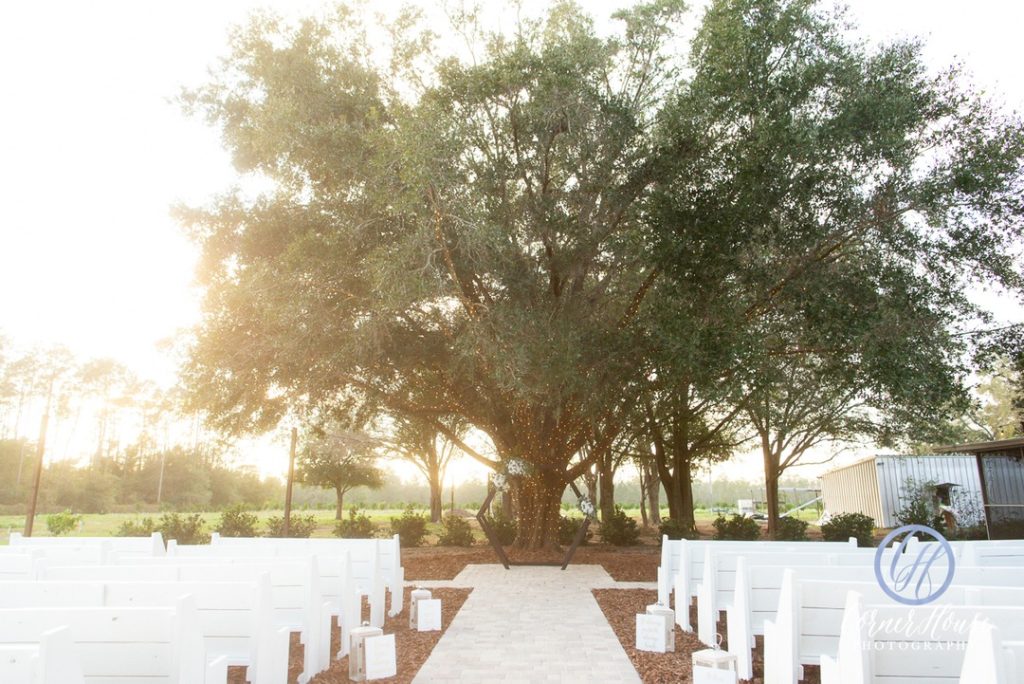 Agritourism is where agriculture and tourism meet to provide you with amazing entertainment and educational experiences, whether it be a you-pick operation, a crop maze, a working dairy or a barn wedding venue, farmers, and ranchers turn their land into a destination and open their doors to the public to share the down on the farm experience.
Our member farms host you-pick events for fruits, vegetables, and flowers. There are more benefits to visiting a Florida you-pick farm than just collecting fruits and veggies. By harvesting fresh items yourself and eating them soon after, you can enjoy produce at its most nutritious and delicious. you-pick farms also get you outdoors in nature while you benefit farmers who get to market their crops directly to you.
Take Blue Sky Farm for example…. A small-scale you-pick farm in north Florida.
It was established in 2012 with 350 blueberry rabbit-eye variety bushes occupying approximately one acre of a six-acre site.  When it changed hands in 2020, the new owners acquired the land, a small house, the bushes, 200 email addresses of established customers, a website, Facebook page, a reputation, and the farm name – Blue Sky Farm.  They also acquired a two-month long blueberry you-pick season of June and July.
During those first early spring months waiting for blueberries to bloom and show fruit, the new owners decided to add an additional crop – flowers!  Their first season of you-pick included both blueberries and some warm season easy-to-grow flowers.  The dedicated blueberry pickers showed up and a few new customers who sought flowers showed up too.  Interested in flowers as a season extender, the operators looked to expand the flower crop and the customer base.
In two short seasons, the customer base expanded beyond you-pickers, to include florists, wholesalers, DIY consumers, flower lovers, and gardeners. The farm also added workshops, bouquet subscriptions, and flower seedlings to their offerings.
More recently, a truck that is half flower display and half tap dispensary has allowed the farm to expand into event rentals that showcase the farm's flower product and provide year-round income.
Ever after Farms started as a commercial blueberry farm in the late spring of 2017 in Brevard County. The market was such that it was not a profitable endeavor and they were losing money.
That fall, the owners decided that the gorgeous oak tree on the property would make a beautiful wedding spot. Word spread and this quickly grew the 17-acre farm into a blueberry farm and wedding venue.
Ever After Farms decided to sell their blueberries directly to consumers through a you-pick model. They worked on growing their business and now have seven farms most of which sell their products direct to consumers and operate as wedding and event venues. They took one farm that was losing money and now have seven profitable farm operations.
Ever After Farms feels that their agritourism operations have allowed them to remain sustainable for generations to come. Their goal is that their relationship with their customers will continue to grow like their business has.
From farm tours and farm weddings to goat yoga and educational workshops, these farms are a nice break from your weekly routine.
This July, the Florida Agritourism Association is excited to host our very first conference and farm tour July 9-11 in Gainesville, Florida. We invite you to participate if you are currently offering agritourism activities or if you are interested in learning more about agritourism.
The conference includes workshops, networking opportunities, and a farm tour to help you discover new income opportunities for your farm! We are welcoming sponsorships and exhibitors as well.
Visitors are planning stops at farms during their stays and are creating memories that will last a lifetime. "Agritourism, one of the state's fast-growing new business ventures, allows small farms to survive and thrive. Florida agritourism is the ultimate field trip where Floridians and visitors to our state want to return to their rural roots and experience the joys and benefits of farm life." – Lena Juarez, Executive Director, Florida Agritourism Association
We hope that you will be able to join us for this exciting, educational conference.
Please find more information on our conference website www.FATAconference.com. And, to learn more about our association, visit www.visitfloridafarms.org. We also have a free mobile app where visitors can learn about our members and find events that are happening nearby. Go to the app store on your iPhone or Android device to download our app!