Regenerative farmers should support the Plant Biostimulant Act, which will bring clarity to the use and sale of these beneficial products.
By Russell Taylor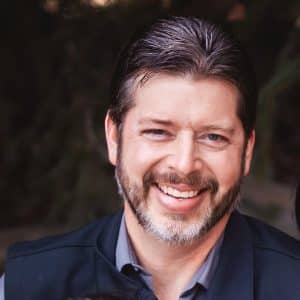 Editors note: This is an article printed in the August 2023 Issue of the AcresUSA magazine.
In the 1940s, the federal government was faced with creating laws to manage various new wartime technologies and recently developed chemicals. The "economic poisons" category was expanded to include new synthetic pesticides like dichloro-diphenyl-trichloroethane (DDT). A new law — the Federal Insecticide Fungicide and Rodenticide Act (FIFRA) — was created as a broad-reaching regulation to capture all of these new chemicals. The law includes all crop inputs and then exempts those not known to be pesticides, like plant nutrients. Unfortunately, the law did not allow for rules that could change as we learned more about agriculture.
Our knowledge of soil health and of plant nutrient management has expanded significantly in recent years. However, the categories excluding products from pesticide law have remained unchanged since FIFRA was signed into law. 
One such sector is plant biostimulants, a category of products caught in a grey area where no laws exist to regulate them correctly. Are they fertilizers or pesticides? Neither — and it's time to update the law. 
Senators and representatives from both parties have recently come together to introduce legislation that would modify FIFRA and pave a uniform pathway toward a standardized plant biostimulant approval. Because there isn't a reliable path to market for plant biostimulants, this legislation would help remedy the roadblocks suppliers and farmers face in using these proven and valuable plant nutrition technologies.
U.S. Representatives Jimmy Panetta of California and Jim Baird of Indiana introduced the Plant Biostimulant Act in the House in 2022. In March 2023, they reintroduced this legislation, along with the same language presented by Senators Alex Padilla of California and Mike Braun of Indiana in the Senate. Now the bill awaits further support from other members of congress, which may hopefully include the Plant Biostimulant Act in the upcoming Farm Bill. The new act creates a federal definition for plant biostimulants and directly addresses the fact that biostimulants are neither fertilizers nor pesticides and do not have an individualized definition or exemption from FIFRA. 
Understanding the nature of biostimulants and how they benefit plants is essential to how they are regulated. Unlike fertilizers, the benefits of biostimulants are unrelated to their nutritional content. When applied to plants, seeds or soil, plant biostimulants help the plant achieve its maximum yield or growth by reducing stress or improving plant nutrition. Plant biostimulants cover many products, including familiar crop inputs like microbial inoculants, amino acids, seaweed extracts, plant extracts and humic and fulvic acids. 
Simply put, biostimulants are any material, substance or product that, when applied to plants or soil, can help improve growing conditions or nutrition for the plant. Biostimulants help a plant to achieve its genetic potential by decreasing the effects of variables that can reduce growth or yield. Biostimulant benefits are correlated with increased crop yields; enhanced crop or plant performance by improving tolerance to abiotic stress factors like drought, heat or salinity; improved root structure and function; enhanced seed germination and plant emergence; increased soil nutrient retention and availability; increased soil water holding capacity; and improved nutrient use efficiency. Plant biostimulants can also be readily incorporated into existing agricultural practices, like fertilizer combinations and foliar sprays. Recent university research indicates that macronutrients like nitrogen fertilizers are conserved when blended with humic acid to increase crop performance. 
Though broadly beneficial to crops (the National Institute of Health states that humates can increase pasture yield by 9.8 percent), biostimulants — under their current opaque definition — can be regulated as a "plant regulator" when applied to plant foliage. Our current regulations were drafted long before farmers and scientists realized the immense potential for plant biostimulants; therefore, they are often regulated in a way that doesn't align with how farmers use products. 
Unfortunately, suppliers run into red tape while attempting to register and sell these products in certain states because of outdated legislation at the federal level. Current fertilizer law is regulated at the state level, as no federal agency regulates fertilizer. All products clearly defined as not pesticides and exempted under FIFRA are passed on to the states for registration. Recent action by the states, through the Association of American Plant Food Control Officials (AAPFCO), created a framework that will allow expanded label claims and uniform labeling. The only missing item is a federal definition that plant biostimulants are not pesticides. 
The Plant Biostimulant Act will cement a federal plant biostimulant definition for this increasingly important class of agricultural inputs. This bill will also create new avenues in both quality control for farmers and marketability for suppliers. Specifically, this bill provides the language and definitions needed to align FIFRA with the current state of agricultural knowledge and will resolve the definition gaps in the existing law. These modifications are desperately needed to help establish a clear path to market for plant biostimulants. 
The Plant Biostimulant Act lays out action items that directly impact regenerative farmers. According to its sponsors, the Plant Biostimulant Act will:
Amend Federal Insecticide, Fungicide, and Rodenticide Act (FIFRA) laws to define what is a plant biostimulant and exclude biostimulants from being regulated under the Act.

Require the U.S. Environmental Protection Agency to revise the existing code of federal regulations to include this new plant biostimulant definition.

Require the U.S. Department of Agriculture to study how plant biostimulant products can contribute to soil health.
The time is ripe for this legislation to pass Congress. Industry professionals have long understood that plant biostimulants help increase plant resilience and yield. 
Farmers and industry stakeholders should support the Plant Biostimulant Act because it will provide a predictable process to market, increase clarity on product claims and solidify criteria on factors such as efficacy, safety and product composition. These benefits extend beyond farmers and suppliers to the end user — humans who want healthier, nutrient-dense food. 
As such, this act has broad support from people and organizations across the industry. The Plant Biostimulant Act is endorsed by the Agriculture Retailers Association, American Seed Trade Association, Biological Products Industry Alliance, Biotechnology Innovation Organization, Council of Producers and Distributors of Agrotechnology, CropLife America, Fertilizer Institute Biostimulant Council, Golf Course Superintendents Association of America, Humic Products Trade Association, International Fresh Produce Association, National Association of Landscape Professionals, Responsible Industry for a Sound Environment, and Western Growers Association.
Now is the time to make it easier for U.S. growers to access natural plant nutrition technologies that improve crop performance and soil nutrition and that can also be valuable tools for reducing carbon emissions and improving carbon sequestration. Globally, we are at a critical point in terms of carbon emissions and food supply, and this legislation will be paramount for supporting the growth of the regenerative farming industry — the direction in which all farming will have to head if we want to build truly sustainable systems that we can enjoy for a long time.
Farmers know that plant biostimulants are useful for improving crop performance, and scientists have done extensive research proving their efficacy. Current and relevant government regulations are the last piece of the puzzle. Small amendments to antiquated legislation will have a long-lasting effect on all agricultural stakeholders, from suppliers to growers and consumers. Any voter can call their representatives and express their support for this important bill. The future of our food depends on it. 
Russell Taylor, CCA, is the vice president of Live Earth Products and the president of the Humic Products Trade Association.