If you've seen the documentary Sustainable, you know that Spence Farm is a special place. It's owned and operated by Marty Travis, along with his wife, Kris and son, Will. Their farm supplies organic vegetables and heritage meats to some of the top kitchens in the City of Chicago — Frontera Grill, Girl and the Goat and Publican Quality Bread, to name a few. But that might undersell what Marty and his family have built.
The way that they've developed relationships, not just with chefs, but also with a network of small farmers, is nothing shorting of astounding. To our mind, Spence Farm is a vision for the future of food. Marty has a new book out titled, My Farmer, My Customer (Acres U.S.A., 2019). It's currently available for pre-order at the AcresUSA.com bookstore. Marty is also a featured speaker at the Acres U.S.A. Eco-Ag Conference in Minneapolis, Minnesota in December.
— Ben Trollinger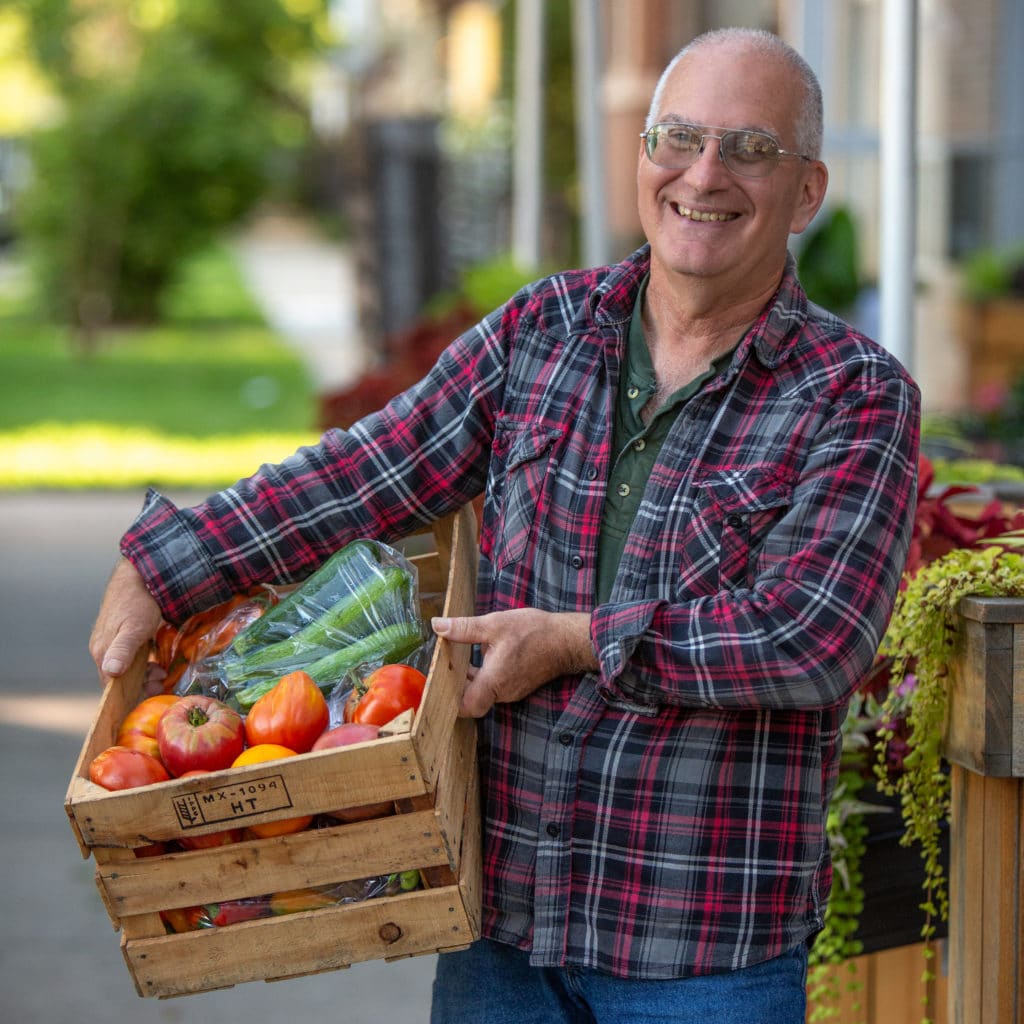 SUPPORT ECO-AGRICULTURE INFORMATION FOR THE WORLD
---
The freedom to pass information between generations, communities and neighbors is one of the foundations of regenerative agriculture. This is why the educational leaders at Acres U.S.A., founded in 1971, created EcoFarmingDaily.com: a free tool for farmers, ranchers and growers to learn specific tactics related to their trade.
Make a Donation