Recently, an Acres U.S.A. reader gave us a piece of sheet music he found while cleaning out his barn. The song's called "The Farmer Feeds Us All." It's an old standard that has been performed in some form or fashion by everyone from Fiddlin' John Carson to Pete Seeger to Ry Cooder. You should go listen to it. I'll link to the Fiddlin' John Carson version in the show notes.
I've been thinking about this song as the coronavirus pandemic lays low entire sectors of the U.S. and world economy, spreads sickness to the rich and poor alike, and gathers a dark cloud of fear and uncertainty over our future.
And yet, as national emergencies often are — at least for a time — the pandemic has been clarifying, forcing us to think about what truly matters most. Now, if you watch the evening news, you might assume that's toilet paper. But for many, this time has been about reconnecting with loved ones. It's been about reconnecting with the things that nourish us — things like faith, family and food.
Along with "social distancing," "essential services" has been one of the new phrases to enter our lexicon over the last few months. In addition to health care providers and grocery store workers, we are reminded during this time that farmers, too, are essential to our survival.
We here at Acres U.S.A. have always marveled at the determination and the creativity small farmers show us in their tireless efforts to bring us nutritious food. In preparing for our May issue, which we put together this month, we reached out to many of these men and women to see how they were weathering the storm. What we heard was inspiring. Farmers aren't panicking. They're just getting to work.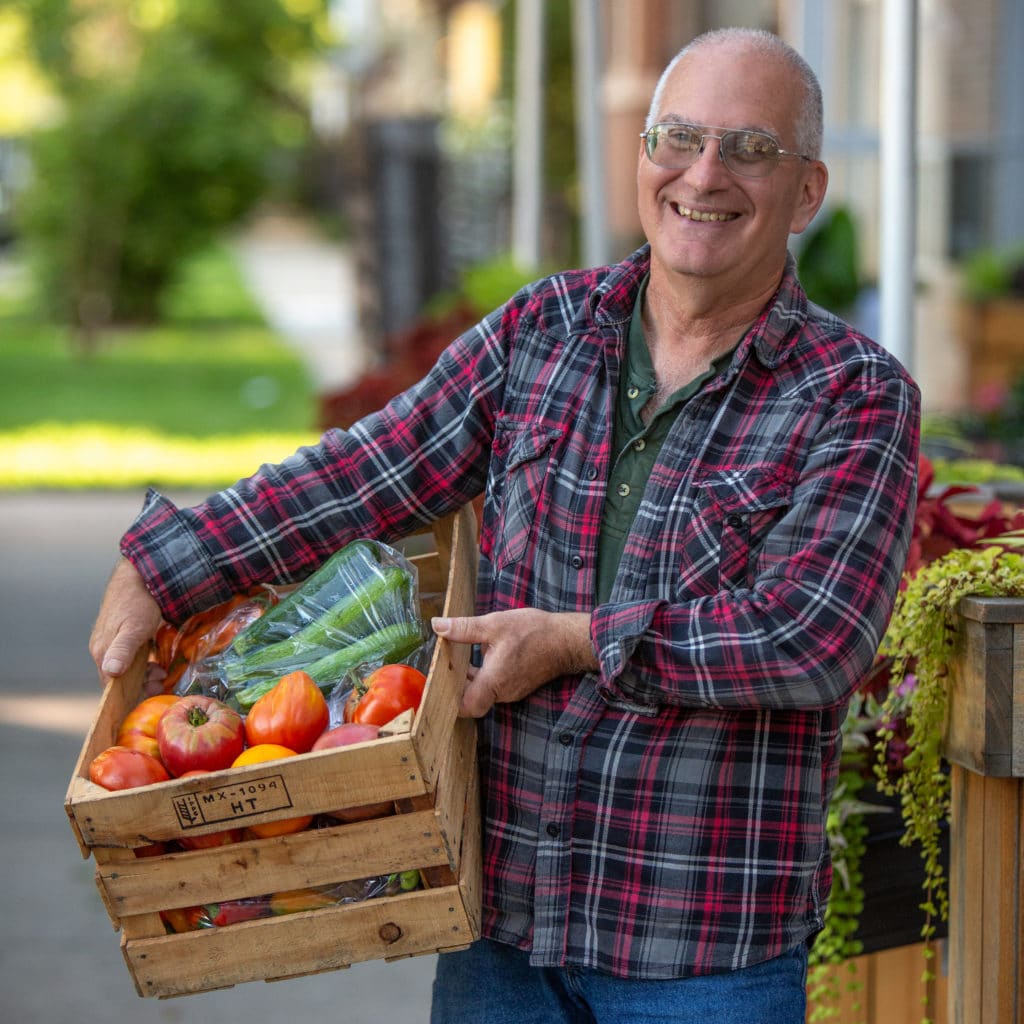 Marty Travis runs Spence Farm in Illinois along with his wife Kris and son Will. He's also an Acres U.S.A. author. His book, My Farmer, My Customer can be found at the acresusa.com bookstore. Marty leads a co-op of farmers that serves some of the top restaurants in the Chicago area (watch the documentary Sustainable for more on that). Many of those restaurants went into hibernation during the outbreak, but they didn't forget about Marty's group. The chefs put out the word that there was plenty of fresh food for sale. The demand from families was so high that the co-op saw a big spike in its usual revenue. And even though he had barely slept a wink when we talked to him this month, Marty was still finding time to offer farmers words of encouragement. I was really inspired by what he had to say and I hope you are too.